Organisational Development & Technical Support
Axis Human Capital Ltd. aims to ultimately change the way people work, and how talent is developed and managed in Africa. Since our inception in 2008, we have grown in size and capacity to deliver excellent services to its clients.
Our process is as captured below: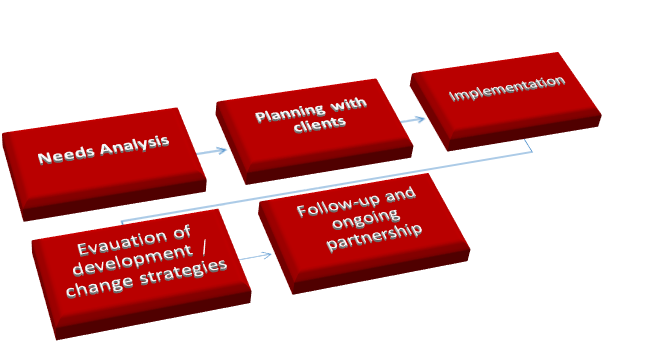 Organisational Development
Organizational development strategies are key in changing the course of businesses to make them more effective and well-aligned to their visions/goals. We facilitate strategic management efforts and help our clients to identify their needs in the following areas and strategize how to meet those needs. Ultimately, we help our clients to align the mission and vision of the organization with its strategy and operations.
We offer services in the following areas:
Organizational Culture – we emphasize the importance of organizational culture in (1), the branding and image-building efforts of the organization, and (2), the sustainability of the organization in the long term. We help our clients to identify how they can improve their organization's culture along the following dimensions:
We also provide support in the following areas:
For more details on our organizational development activities, process and fees, please register/login.